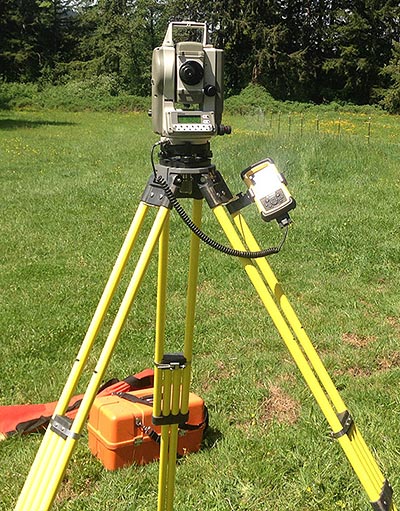 Founded in 2011, Northern Land Surveying was created to bridge the gap between client and surveyor. We work laterally with you to ensure your needs are met and that you receive the highest level of service and support in the industry.
We offer an extensive array of both residential and commercial land surveying services including Boundary, Construction Staking, Topographic, Legal Descriptions, GPS Surveying and more. Our goal is to exceed our customers' needs through in-depth research, precise measurements, strict judgments and a love for the land itself. Contact us today to see what we can do for you.

My name is Evan Marttila and I am the founder of Northern Land Surveying. I am a member of the Land Surveyors Association of Washington (PLS# 43146) and a graduate of Michigan Tech University. I hold a Bachelor of Science in Land Surveying and an Associate in Applied Science in Civil Engineering Technology. My training and experience have made me one of the most qualified residential and commercial land surveyors in Washington; let me put my knowledge to work for you today.

To learn more about Northern Land Surveying, feel free to contact us and we will be happy to assist you and answer any questions you might have. Thank you for visiting us today and for making Northern Land Surveying your number one choice in residential and commercial surveying.